daveburchett

Dave Burchett
Popular articles by daveburchett
All articles by daveburchett
Need You Now
(Reposted from theFish.com)
A song by Plumb caught my attention for this week's edition of the iPod Devotionals. Singer Tiffany Arbuckle adopted the name Plumb of her 90's alternative rock band for her solo career.  The lyrics to "Need You Now" touched my heart.
Well, everybody's got a story to tell
And everybody's got a wound to be healed
I want to believe there's beauty here
'Cause oh I get so tired of holding on
I can't let go, I can't move on
I want to believe there's meaning here
Grace and Les Mis
(Reposted from theFish.com)
One of the joys of Christmas break is when the lovely Mrs. Burchett and I get to see some movies at an actual theater. One movie has dominated my thoughts since we left the theater several days ago. I did not know what to expect when I bought tickets for the movie version of Les Miserables. I heard some good things so I was optimistic. But I did not expect to be moved so profoundly.
The Cattle Were What???????
One of my contributions with this modest little blog is to continually ask the tough questions. While listening to  "Away in a Manger" at church on Sunday my inquiring mind kicked in. You likely know verse three of the song.
The cattle are lowing
The poor Baby wakes
But little Lord Jesus
No crying He makes
As I listened an important series of difficult and probing questions popped into my head. What noise, exactly, were the cattle making when they started lowing? Was this normal cow talk? Did lowing just sound better than mooing in the lyric or is lowing a more spiritual and reverent cow sound? And then the most important question came to mind. What is wrong with me?
Blessings?
(Reposted from theFish.com)
A very dear person in my life is facing a tough decision. This faithful follower prays for wisdom, guidence, assurance and peace. The result so far is confusion and doubt. When they pray to hear the voice of God they hear spiritual crickets. Nothing. The frustration is real. But should we be surprised with the process?
A song by Laura Story resonated with my soul on a recent walk. The song is called "Blessings" and the words are profound.
We pray for blessings
We pray for peace
Comfort for family, protection while we sleep
We pray for healing, for prosperity
The Power of Thanksgiving
(Reposted from theFish.com)
I love watching the giant balloons of the Macy's Thanksgiving parade floating through New York as wide-eyed children watch. I love the traditional football games. The official start of the Christmas season. The post feast nap. I love Thanksgiving Day.
Thanksgiving Song by Mary Chapin Carpenter captures the intimacy of this wonderful holiday.
Grateful for each hand we hold
Gathered round this table.
From far and near we travel home,
Blessed that we are able.
Questions
(Reposted from theFish.com)
Those who know me well would say that "speechless" is not a descriptor often directed at me. I have ideas about a lot of things and occasionally some insight. But the past two weeks have brought events that have left me stunned, numb and speechless.
I have been friends with Dr. Steve Wilkes for many years. We served together as "Ranger Steve" and "Ranger Dave" in church youth ministry with our sons. His son Paul was a constant fixture around our house for many years. His wife Debbie was a loving mom who nurtured Paul and his little sister Amy to become amazing adults. Our lives followed the trajectory of many friendships. Different schools, different churches and different seasons of life allowed us to drift apart. But my respect for this family never changed.
How We Can Help Be The Hands And Feet Of God
(Reposted from theFish.com)
I have watched the news recently with sadness. I cannot imagine the suffering and stress that many of our fellow citizens are enduring today. Sometimes we wonder if our prayers are even heard let alone answered. And then a song by country/Christian band Diamond Rio played on the iPod shuffle today.
The title? God Is There.
Carrying the weight of the world
God is there
Where you think he won't come to
where he'll be waiting for you
God is there
You Don't Have To Yell
(Reposted from theFish.com)
There are just a few days left until we exercise our sacred privilege to vote. The conversation between the two parties over the next few days may be less than gracious. You have to be a trained professional to have that kind of grasp of the obvious. I had to laugh when a forgotten song by Chris Rice cycled up on the iPod today titled "You Don't Have to Yell".
A Simple Faith?
(Reposted from theFish.com)
There is a common phrase that sportscasters use when a rookie is struggling on the football field. They say the game needs to "slow down" for that young athlete. That means the action is too fast and furious for them to react correctly. When the game "slows down" that player will be much more effective. That simply means that with experience and growth the athlete will learn what matters, what to react to, how not to get faked out, and how to respond properly in each situation. The game really doesn't "slow down" but the player's response to the speed of the action is much more mature.
The Lure of Revenge
(Reposted from theFish.com)
Over and over and over I hear stories of pain inflicted by well meaning or too often not well meaning churchgoers. And I get really angry. REALLY ANGRY. All caps angry is rare for me. My first response is usually sinful. But I am not unique. A couple of guys who were really close to Jesus had the same sinful response to bad behavior.
He sent messengers ahead to a Samaritan village to prepare for his arrival. But the people of the village did not welcome Jesus because he was on his way to Jerusalem. When James and John saw this, they said to Jesus, "Lord, should we call down fire from heaven to burn them up?" (Luke 9, NLT)
A Way To See In The Dark
Sometimes this faith journey goes pretty smoothly and it is easy to express your trust and dependence on God.
At other times it feels lonely, frightening and sad. I have been navigating the latter reality of late.
I give grace and it is not returned. Every street feels like it is one-way. Dear friends are deeply wounded by people who claim to be following Jesus. I agonize over how these believers can wound so deeply and still say they know Christ? Marriage vows are abandoned at the altar of self. Illness ravages families and friends. I question my ability to have any impact for Christ as I stumble clumsily through my own journey.
The Mystery of Grace
(Re-posted from theFish.com)
I think a lot about the church. When you write a book called "When Bad Christians Happen to Good People" you tend to hear from angry and wounded churchgoers. I have received hundreds of emails and blog posts from hurting believers. If a modest selling author and blogger like me gets that many responses then you can extrapolate that this is a big problem for the American church.
A study by the Barna Group among unchurched adults shows that nearly four out of every ten non-churchgoing Americans (37%) said they avoid churches because of negative past experiences in churches or with church people.
Lean On Me
(Reposted from theFish.com)
Recently I have just wanted to be selfish for a while and let others fend for themselves. I am tired. And then the song "Lean On Me" cycles up on the iPod. That is not funny Lord. The lyrics sung by Bill Withers talks about being there for others. Life happens, John Lennon famously said, when you are making other plans. Life has been happening to us in recent months.
Sometimes in our lives
We all have pain
We all have sorrow
But if we are wise
We know that there's
Always tomorrow
Like My Dog?
I have confessed in the past that my Southern Ohio and Kentucky roots helped me develop an appreciation for country music. Now and again I venture over to the country channels to sample some of the latest offerings. Recently I heard a song that made me laugh and made me think. The title of the tune is "Like My Dog" and singer Billy Currington is lamenting that he wishes his significant other would "love" him like his dog.
He never tells me that he's sick of this house
He never says, "Why don't you get off that couch?"
He don't cost me nothin' when he wants to go out
I want you to love me like my dog
Where Is Your Hope?
(Re-posted from theFish.com)
My least favorite time period occurs every four years during September and October. Those are the months leading up to another Presidential election. My distaste is slightly mitigated by the start of college and pro football but I still detest those weeks.
Why? Because those weeks are when normally nice and civil human beings become angry, hateful, bile spewing, frothing defenders of their politics. Ridiculous motives are assigned to people for committing the apparently unpardonable sin of looking through different political lenses. Hateful (and almost always courageously anonymous) posts are left accusing their opponents of everything from hate to stupidity to treason. The tone of our political discourse is depressing. On television the techniques most often used are more volume and interruption instead of thoughtfulness and exchange of ideas.
My Wish
(Re-posted from theFish.com)
School is about to start again and I always think about the kids who don't get to sit at the "cool" table. A song popped up on the iPod that made me think about my prayer for these precious young souls. "My Wish" by Rascal Flatts offers a lot of lyrical wisdom and a wonderful sentiment.
My wish, for you, is that this life becomes all that you want it to,
Your dreams stay big, and your worries stay small,
You never need to carry more than you can hold…
What Song Comforts You During Trials?
Re-posted from theFish.com
My friend Ed Underwood asked this question via social media. "When you are going through hard times what song comforts you?" I have been thinking about that recently as we are going through  some valleys in our lives. A song by Steven Curtis Chapman is one of my favorites at times like this. It is possible to write powerful lyrics without actually experiencing deep sadness and loss. But it is more impactful when you know the writer has experienced devastating trials and still remained faithful.
How Sweet It Is To Be Loved By You
(Reposted from theFish.com)
I have made some really bad decisions in my life. But fortunately I made a couple of really good decisions that put the bad ones in proper perspective.
In 1968 I decided to follow Jesus. I believed that He was the way to be forgiven and justified from my sin. I was fifteen years old and unfortunately my early teaching was short on grace. But that legalistic church got the Jesus/salvation part right. That decision kept me from going down some very dangerous paths during the tumultuous cultural changes of the late '60's. I cannot imagine how my life would have played out apart from that declaration of faith in Christ.
He Ain't Heavy, He's My Brother
(Reposted from theFish.com)
A classic song from the Hollies has taken on a much deeper meaning in my journey. In 1969 the recording of "He Ain't Heavy, He's My Brother" became a worldwide hit for the British group.
The road is long
With many a winding turn
That leads us to who knows where
Who knows when
The Hurt and the Healer
(Reposted from theFish.com)
When I began to write these weekly lyrical devotional musings I was aware of the power of music to stir the soul. But when I became intentional about finding the sacred in all music I was stunned by how often I am impacted by a phrase or thought from a song. Writer Aldous Huxley wrote these words.
"After silence, that which comes nearest to expressing the inexpressible is music."
Every Dad Leaves a Legacy…Part 3
Every dad leaves a legacy. I have learned a few things through trial and many errors about being a dad who is trying to leave a positive legacy. Previous installments detailed two ways to leave a good legacy.
Love Your Wife
Affirm Your Kids
Today we will examine two more ways to establish a positive legacy. And we are adding a very dangerous twist today. I polled my three sons about my strengths and (gasp) shortcomings as their father. Those knee-buckling results were both sobering and encouraging.
First, the third way to leave a positive legacy as a dad.
Every Dad Leaves a Legacy…Part 2
This week I am doing a brief series on leaving a legacy as an earthly father. Every dad leaves a legacy. The only question is what kind. The first step to leaving a positive legacy is to love your wife. For some readers that already has not worked out. That does not mean that you cannot leave a good legacy. There are many ways to redeem the father/child relationship. The second part of leaving a legacy that endures is to be an encouragement to your kids. Paul wrote this simple instruction to the church at Colossae.
Every Dad Leaves a Legacy….Good or Bad
Occasionally people will observe our three wonderful sons and ask something like this. "What did you do to parent such great kids?" My response is simple. "I married Joni. The rest is a blur." There is a little too much truth in that answer. She was and is remarkable. But we did partner in this grand adventure called parenting. Along the way I learned some things mostly by error and stumbling trial. Over the next two days I will share what I have figured out with the disclaimer that I do not claim to be an expert. It is with humility and grateful appreciation to God that He has given me the gift of this family.
Redeemed
(From theFish.com)
A song by Big Daddy Weave nailed my heart during the morning walk. Maybe you are better at this following Jesus thing than I am but I tend to be forgetful and slow to learn. A song called "Redeemed" summed up my struggle and encouraged me to know (again) that I am not alone in this battle.
Seems like all I can see was the struggle
Haunted by ghosts that lived in my past
Bound up in shackles of all my failures
Wondering how long is this gonna last
Same Song, Second Verse
(iPod Devotional from theFish.com)
This is a first. Same song, second week. The tune is from Casting Crowns. The song "Jesus, Friend of Sinners" continues to rock my world. Last week I wrote about how we followers of Jesus do damage with snap judgments and lack of compassion for others. This week I have been thinking about these lyrics.
Nobody knows what we're for only what we're against when we judge the wounded
What if we put down our signs crossed over the lines and love like You did
Jesus, Friend of Sinners
(From theFish.com)
A tune and a tweet dominated the morning walk and worship time. The tune is from Casting Crowns. I am amazed at the power of music and lyric to move my heart and soul. One or two lyrical thoughts can have more impact than a beautifully written article or book. The song "Jesus, Friend of Sinners" has a number of those powerful lyrics.
Jesus Friend of sinners we have strayed so far away
We cut down people in your name but the sword was never ours to swing
He Loves Me Anyway
(From theFish.com)
I am going through a spiritual dry spell. A brutal travel schedule, some difficult challenges and sad news from folks I care about has beaten me up a bit. But today I realized that I am making real progress after only four decades of following Jesus. What a quick study I am!
The realization is that in spite of my failings and lack of trust I am starting to really believe that God still loves me. Just as I am. Maybe to you that is scant progress.
The Day Pee Wee Reese Stood Very Tall
(This is an annual revisit of one of the great stories in sports. Something to take your mind off of tax day)
April 15th is not my favorite day of the year. Traditional tax day is never fun for a guy who is organizationally challenged. My idea of being prepared is having everything in one box. But I was heartened to find that April 15th is a great day for baseball fans.
Easter Song
(From the iPod Devotional at theFish.com)
I think of Keith Green every Easter week because he recorded one of my favorite songs about the power of the resurrection. I have written before about the amazing life of Keith. He was one of the pioneers of contemporary Christian music. His influence was so powerful that artists like Michael W Smith, Stephen Curtis Chapman, Chris Tomlin, Rebecca St. James, Matt Redmond and many other recorded tribute cover versions of his songs after his tragic death in a 1982 private plane crash.
The Magic of Opening Day
Today is opening day for the American League Champion Texas Rangers. Even though the World Series didn't end exactly like I hoped it still feels really good to be a part of such a nice run.
Jesus Is Just Alright
(The latest iPod Devotional from theFish.com)
A song from a career long, long ago and far, far away cued up on the iPod today. Right out of high school I worked as a disc jockey at a small radio station in Southern Ohio. I remember being so excited to play a song from The Doobie Brothers called "Jesus Is Just Alright". The song was also recorded by The Byrds.
From the Inside Out
Watching the news on television is depressing. Election years seem to pour fuel on the culture war fires. I much prefer to spend my leisure moments reading, listening to music and walking with canine friend Hannah. Today a song on my iPod from Seventh Day Slumber caused me to ask some questions about the way the church engages our culture. The song is From the Inside Out.
My heart and my soul
I give You control
Consume me from the inside out Lord
Let justice and praise
Become my embrace
To love You from the inside out
Groundhog Day Faith
(As a part of my new "green" blog initiative I am recycling these Groundhog day musings)
They woke up Punxsutawney Phil Tuesday morning long enough for the prognosticating rodent to let us know whether six more weeks of winter must be endured. According to Phil you should plan on bundling up for next month and a half.
Why Me Lord?
(The latest edition of the iPod Devotional series from theFish.com)
Why me Lord? I suspect that most of us have cried out to God with that question. And I would also guess that ninety-nine percent of the time we are asking God why some trial or affliction has come our way that we feel is undeserved.
The same question has been asked throughout history. "Why me Lord? Why me?"
Dancing in the Minefields
(The latest iPod Devotional from theFish.com. With a shout out to my Pastor Jeff Denton)
I never know which direction this weekly adventure known as the iPod Devotional will take me. The usual procedure is to grab dog friend Hannah, set the trusty iPod to shuffle and head out for a morning walk. I just walk until a song hits my heart or sense of humor. Today was both. The song that popped up is meaningful but recent context made me smile.
I Am New
(The latest edition of the iPod Devotional at theFish.com)
I love the cynical mind of Scott Adams expressed through his Dilbert cartoon strip. A recent New Year's Eve panel expressed the skepticism that Dilbert had for attaching meaning to the annual calendar rollover.
"I don't celebrate the magical thinking that says one random point in the space-time continuum is somehow special." – Dilbert
We do place a remarkable emphasis on the New Year as a specific point in time where we can resolve to do something better or something less or something not at all. I have resolved over the years to work out more, read all the way through the Bible, lose weight, be more organized (HAH!) and assorted other failed bits.
The Santa Clause is Comin' to Town Theology is a Lump of Coal
Today I poured over the new titles at the local Christian bookstore. The usual suspects dominated most of the shelf space. One of the most important books in my Christian journey was not prominently displayed. And that is a shame. Because this book has a message that needs to be heard.
Tell Me Again What The Cattle Were Doing
Today is a revisit of a "Christmas Classic" from earlier. How does a blog become a classic?  It is your blog, your site, you pay the server charge and you can call it whatever you want. So enjoy a classic from Christmas past…
One of my contributions with this modest little blog is to continually ask the tough questions.
While listening to  "Away in a Manger" at a recent Christmas program my inquiring mind kicked in. You likely know verse three of the song.
The cattle are lowing
The poor Baby wakes
But little Lord Jesus
No crying He makes
More Gift Ideas for Jesus on His Birthday
This series was well received last year. Some would call this a repeat but I prefer to think of it as environmentally friendly blog recycling with no carbon offsets required.
Merry Christmas!  Dave
As a public service I am providing a shopping guide for things you can give to Jesus on His upcoming birthday. For the internet hall monitors who love to send anonymous and snarky comments I understand that the celebrated date of Christ's birth is likely off a bit. But since this is when we celebrate we will go with the date assigned.
Gift Ideas for Jesus on His Birthday
This series was well received last year. You may view this as a repeat. I prefer to think of it as re-gifting.
Blessings and Merry Christmas!
Dave
We are fast approaching the hardest day of the year for most men. Many of us men give gifts to our significant others with fear and trembling. Humor writer Dave Barry relates the confusion most men deal with when giving a gift to their wife.
The Silent Night Miracle Remembered
One of my favorite Christmas stories happened during the horrors of war. The Christmas carol "Silent Night" was responsible for a wartime Christmas miracle.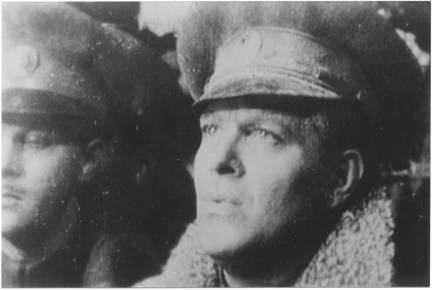 The year was 1914 and soldiers were having to spend Christmas Eve night on the battlefields of France during World War I, the Great War, as it was called. After only four months of fighting, more than a million men had already perished in the bloody conflict. The bodies of dead soldiers were scattered between the trenches. Enemy troops were dug-in so close that they could easily exchange shouts.
Occupy "All Streets" With Christmas Giving!
I have watched the "Occupy Wall Street" and similar occupy movements with some bemusement. I believe I was able to sort through the garbled messages to find the primary point. I think the main point is that the system to make and grow income should be fair and equitable to all. I concur.
But the part that really puzzled me was the self-righteous anger toward the demonized one percent. We are the ninety-nine percent was the recurrent chant. But I kept thinking that there is a really awkward truth being ignored by many if not most of the protestors. We have a very different expectation as Americans for what we are "owed". An article I found at Yahoo News was sobering.
Make Christmas Love, Not War
I am officially a pacifist on the "war on Christmas". I would, however, support a ceasefire on Christmas if it banned all commercial displays until Thanksgiving. I say "Merry Christmas" whenever I want to and to whomever I desire. And while there is a small percentage that would like all vestiges of the Christmas story purged from any public display that percentage is very, very small. This war is not worth it. The collateral damage to the Christian message of love and joy suffers far more than we can imagine from this cultural war. I know that many think I have been drinking way too much grace punch. Probably true. It's really good stuff.
The Island of Misfit Toys
Christmas really is the most wonderful time of the year. I love the music, the memories, the traditions and the chance to annually think about Burl Ives. His memory came back again with the annual airing of Rudolph the Red-Nosed Reindeer. That show first aired in 1964 and it has been a staple ever since. Ives is the voice of Sam the Snowman who narrates the "enhanced" story of Rudolph.
Rudolph and his elf buddy Hermey don't fit in with the others. Rudolph looks different than the others. Hermey is not interested in making toys. In an odd plot twist, Hermey wants to be a dentist. Not surprisingly, his elf supervisor is upset with the unproductive Hermey. So the two outcasts set off to find their fame and fortune.
I'm Tired
(From theFish.com)
I never have any idea where this weekly experiment known as the iPod Devotional will take me. I fire up the aforementioned device, hit shuffle play and write about the first song that hits my heart. Today is admittedly an odd choice. The song was written in 1997 by Toby Keith and Chuck Cannon. I had forgotten that my iPod music list had a version of the tune by the iconic Willie Nelson. Today the lyrics of "Tired" caused a lot of reflection, sadness and prayer.
The narrative tells about the life of a factory worker who is, sadly, merely going through the motions of life.
The Perfect Space
(From theFish.com)
My buddy Kelly casually dropped the name of a group last summer that he thought I might look to add to the iPod rotation. The band he mentioned was the Avett Brothers and the scouting report was superb. Today a song by the group inspired this week's iPod Devotional. It is called "The Perfect Space" and the lyrics resonated with my season of life.
I wanna' have friends that I can trust,
that love me for the man I've become not the man I was.
My Truefaced friend John Lynch says it this way.
A Time to be Grateful
(From theFish.com)
I love Thanksgiving. I love watching the giant balloons of the Macy's Thanksgiving parade floating through New York as wide-eyed children watch. I love the traditional football games. The official start of the Christmas season. The post feast nap. I love it all and Thanksgiving Day is here again.
Thanksgiving Song by Mary Chapin Carpenter captures the intimacy of this wonderful holiday.
Grateful for each hand we hold
Gathered round this table.
From far and near we travel home,
Blessed that we are able.
I Fall Apart
A lot of people dear to me are going through some difficult waters right now. Some are in physical pain, some in emotional pain and some in financial pain. Sometimes even the most sold out followers of Jesus want to raise their face to the heavens and scream.
"WHY God? WHAT are you doing? HOW can you let this continue?"
A song by Josh Wilsonresonated on the daily walk and is the basis for today's iPod Devotional. The song is called "I Fall Apart".
Love Them Through It
(From theFish.com)
This is an interesting time of year for me as stores pull the pink paraphernalia off the shelves and put up the Christmas items. October has become known for pink reminders everywhere of the battle against breast cancer. I am grateful for all that is done to defeat this dread disease. My dear wife just passed the five year survivor mark this year.
Today a song from Martina McBride brought back waves of memories from a difficult journey. The song is called "I'm Gonna' Love You Through It".
Who Really Wrote the Book of Love?
(From theFish.com)
If you have sampled a handful of these iPod Devotionals you already know that my musical taste is eclectic. That is a kind word for weird. I have rock, oldies, indie, country, Christian, folk, pop and some unclassified on the device. Recently a forgotten oldie caused the neurons to fire oddly in my noggin. The song "The Book of Love" was written and recorded by The Monotones in 1958. Here are some of the lyrics.
Oh, I wonder, wonder who, mmbadoo-ooh, who
Who wrote the Book Of Love
Chapter One says to love her
You love her with all your heart